Lemongrass farmers in Tien Giang Province encouraged to expand output, diversify products
Since lemongrass is hardy and resistant to salt water, the authorities have encouraged farmers to switch to this crop from rice on low-yield fields that support only one crop a year.
Farmers are also encouraged to grow the crop around their houses and gardens, along roads, and in fields and ponds.
Farmers in the district grow two to three lemongrass crops a year and earn VNĐ70 million (US$3,000) per hectare per year, three or four times their earnings from rice, according to the district Bureau of Agriculture and Rural Development.
Nguyễn Văn Hải, head of the bureau, said lemongrass requires little water or fertilizers and involves low labour costs, and many crops could be grown in a year.
The district has determined that lemongrass would be its key crop in restructuring to adapt to climate change, he added.
The area under lemongrass has increased from 830ha in 2015 to 1,900ha now with an annual output of 28,000 – 29,000 tonnes.
Agrarian and disadvantaged communes like Phú Thạnh and Phú Đông have switched to growing lemongrass on what used to be unproductive rice fields, helping many poor families escape poverty.
The cultivation of lemongrass also creates other jobs in the district like harvesting and cleaning the crop.
Women who harvest leaves earn VNĐ2 - 3 million ($85 - 130) a month.
The district has 30 establishments that buy lemongrass and sell it to other localities, mostly HCM City.
Lemongrass is in high demand as a spice and herbal remedy, but its prices are not steady since traders set them.
To add value, the district has created a collective brand name for its lemongrass.
It is also carrying out a project to produce essential oil from lemongrass leaves, use the residue after production as a substrate for growing mushrooms and make full use of used substrate to produce clean soil for crops.
The project began in 2016 and will begin commercial production this year.
Lê Quang Khôi, director of the Tiền Giang Technical and Biotechnological Centre, said the project has helped diversify lemongrass products and improve incomes.
Nguyễn Văn Hùng, a farmer in Phú Thạnh Commune who learned the technique of growing mushrooms on lemongrass waste substrate, said one tonne of waste could be used to grow around 80 kilograms of rice-straw mushroom.
With a kilogram of the mushroom fetching VNĐ60,000 ($2.5), he could earn VNĐ4 million ($170) from using a tonne of lemongrass waste, he said.
Hùng's 2.5ha of land produces 75 tonnes of lemongrass stalks a year and 50 tonnes of leaves. He earns VNĐ190 million ($8,000) annually from the stalks.
Related news
Date Submitted: 22-06-2022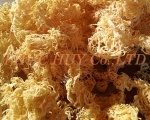 Date Submitted: 04-07-2020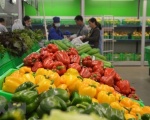 Date Submitted: 24-06-2020